Where: Port Adelaide, South Australia
Cost: $8/adult, $6/child
Who is it for?: Hungry people, gawkers, children, anyone who is happy with a fleeting glimpse of a dolphin
Who is it not for?: Serious nature lovers and photographers.
Despite the abundance of dolphins in the Port River, including a population known to do "tricks", there isn't really anything available for whale or dolphin watching right out of Adelaide itself (although there are options further south at Victor Harbor), so the Dolphin Explorer pretty much has the local monopoly.  My expectations were low as locals had created the impression that it was more of a floating restaurant and/or party boat where seeing dolphins was incidental, but for a mere $8 I gave it a go anyway.
Floating restaurant aside, the Dolphin Explorer is more of a river cruise than a wildlife tour.  Although you will most likely see cetaceans (a rarity among tours I have discovered — more on that in the future), the boat does not slow down or turn around when dolphins are sighted, so all you get are fleeting glimpses of the animals unless you're lucky enough to be standing in one of the front corners should a dolphin decide to bow-ride (tip: stand in a front corner).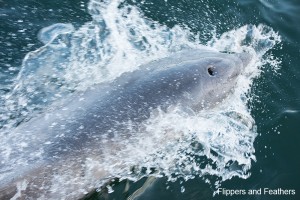 The bird life was decent, with abundant cormorants (including the slightly less-common Black Faced Cormorant) and terns.
The majority of people on the boat seemed satisfied with the tour, but as a serious nature lover and photographer I felt it could have been better.  Every other cetacean-watching tour I have been on had more maneuverable vessels that would at least slow down to better watch the animals in the unlikely event some actually showed up.  That said, for the price, the Dolphin Explorer does provide an affordable outing for everyone, especially families.  At least you actually see dolphins, so don't write it off, but don't go out of your way or expect too much either.
If you are a photographer: due to the nature of this tour, bring a very long telephoto.  I had my 80-400 and found myself wishing I had my 150-600 instead.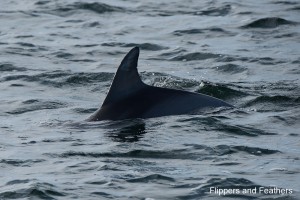 UPDATE:  I went on several more tours, both with this operator and their competitor.  Ultimately, duds.  Dolphins were so far away only I made them out through my (this time) 600mm lens.  Most people were too busy stuffing their faces and drinking to care the one time one did come close.  Still do not recommend, unless you're only there for the food.