I recently heard a story about Vladimir Putin visiting the Primorsky Aquarium — a controversial yet once seemingly promising aquarium in the Russian Far East, plagued with delays due to embezzlement and allegedly shoddy construction — and effectively yelling at staff, demanding they finish building it already.  Although this is undoubtedly at least part fabrication, Putin has visited Primorsky, and has demonstrated that he doesn't mess around when sh*t needs doing.  But with stories of more orcas being caught in Russia and sent… to where exactly? I started thinking about the larger article in there somewhere.
And then I found something *much* more noteworthy: apparently, people think Vladimir Putin looks like a hairless cat.  How did I not know this?  And now you do too.  You're welcome.
(only the top two comparisons are my own, and I take no credit for any images posted below)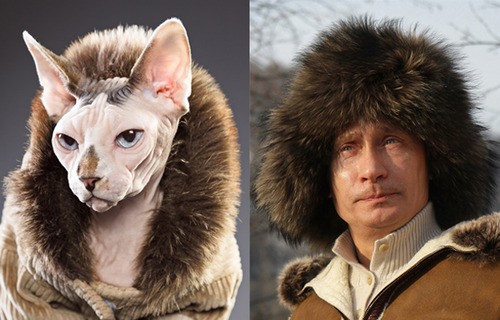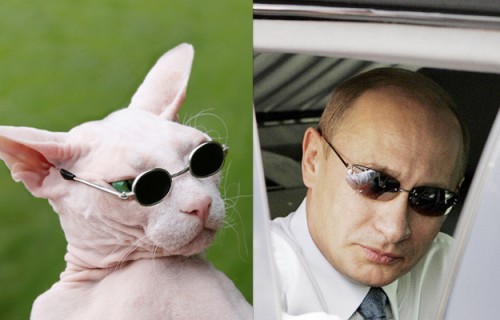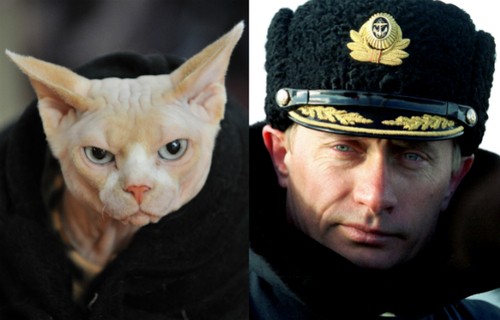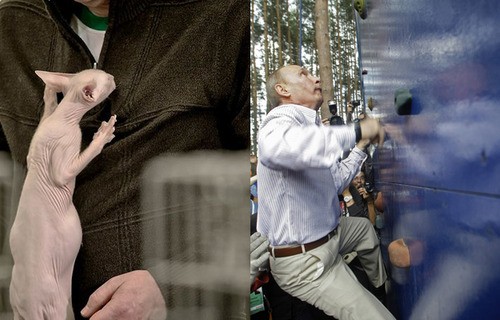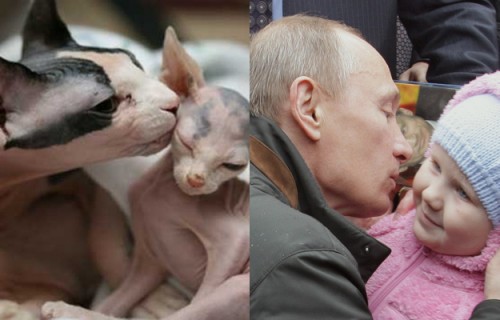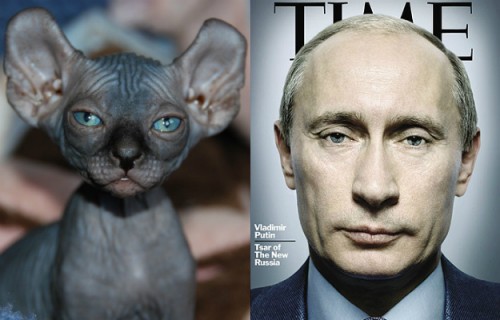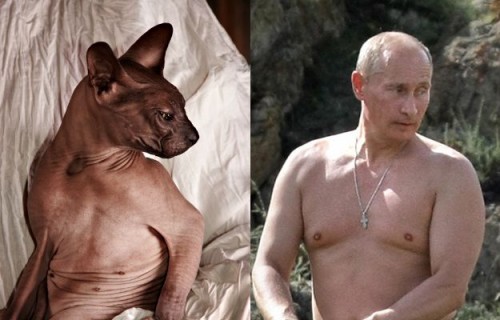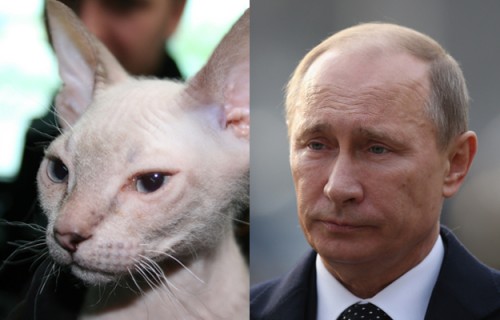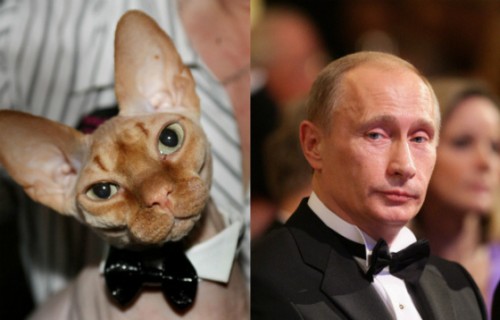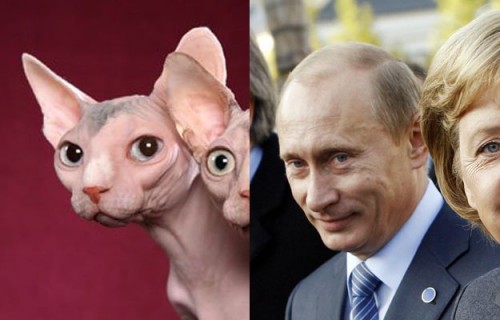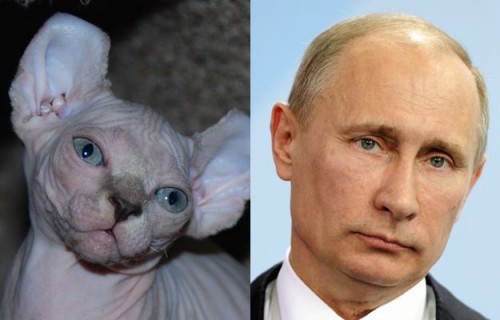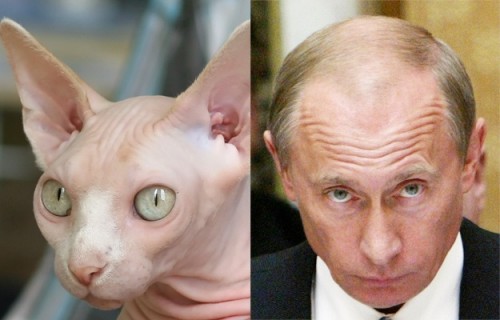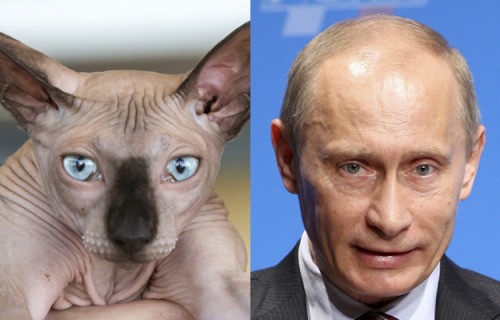 Because I started this blog post thinking about Russia's cetaceans, I figured I ought to finish with something appropriate to that theme, especially since the Russian president may or may not be in command of an army of "spy dolphins".